Bed bug Exterminators New Jersey

Fast. Effective. Dedicated.
- Same-day bed bug extermination in NJ.
- Leading methods in bed bug elimination.
- 7 days a week / 365 Days a year.
-

Commercial Pest Control Services
ODIN Pest Control provides pest control and extermination services for institutional, hotels, restaurants, building management companies, property managers, and small and medium sized landlords.
Not matter the project or the difficulty our experts will utilize the latest in Integrated Pest Management to come up with a solution that is right for you.
Our services extend to New York and New Jersey with same day services in most pest categories.
Mobile Button
Awards & Recognitions
BEST IN CLASS WARRANTY

What to expect button
Fast Response Times

Service 7 Days a Week

Warm & Friendly Customer Service

Custom Plans

90 Day Service Warranty
Resources & Articles Title
How to get rid of bed bugs
If bed bugs have a single weakness, it's that their reproduction cycle is slower than most arthropods. By hiring a local bed bug exterminator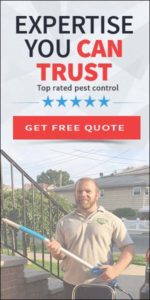 NYC residents will have a top-rated pro who is near by and available to perform multiple intensive treatments to disrupt the bed bugs life cycle and prevent them from reproducing.Instead of panicking and throwing out upholstered items, clothing, furniture, and other valuable objects speak to our experts about scheduling an inspection and available treatment options.
We will eliminate your bed bug infestation.
We've helped people all over NYC by exterminating some of the most difficult bed bug infestations. If you're in Manhattan, Queens, the Bronx, Brooklyn, Staten Island, Westchester County, NY and Nassau County, NY, we're ready to help you defeat bed bugs and get back to healthy, restful sleep. .Call 1-877-410-3259 today to learn more!
Rodent Control Process
The Rodent Control process by ODIN Rat extermination in New York is performed with a 3 step process which includes – elimination, prevention and exclusion, and ongoing control.  Our experts will work with you to identify the type of vermin infesting your property, implement the best rodent extermination techniques, perform a thorough exclusion and pest proofing designed to keep rodent out, and work you to design an ongoing control program.
How to Identify Bed Bugs
The first step in bed bug eradication is accurate identification of these pests. Starting with the first inspection our experts will assess and identify any possible hiding spots throughout your home or office. Using specialized cameras and high illumination lighting , we will look for signs of bed bugs throughout your entire home or office. Bed bugs hide near to where we sleep or remain dormant for extended periods of time  – their black droppings are often found in the seams of your mattress and inside your box spring, inside and around your nightstands, behind loose wallpaper, within clutter, behind your headboard and in other furniture nearby.  Our experts will use their experience and training to provide you with a detailed inspection and assessment. 
TIP – Cleaning your home to get rid of bed bugs involves washing clothing and bedding in the hottest water they can stand and drying on the highest heat setting of your dryer. Prior to beginning this process, check our our tips on how to prepare for our bed bug treatment. Our experts and former clients provide answers to many commonly asked bed bug extermination questions.
TIP – The New York City Department of Health and Mental Hygiene cautions homeowners and tenants from using pesticides in their efforts to kill bed bugs. Untrained use of pesticides can cause harm to your children, pets and the elderly. Instead, a pest control company that is licensed in the state is a safer solution. The company will find the bed bugs, remove their hiding places, treat any remaining areas and continue to follow up afterwards to ensure that your home is pest free.
Customer Testimonials Title

text
Name