Bed Bug Extermination New York City | ODIN Pest Control
Bed Bug Extermination Brooklyn, NY | ODIN Pest Control
How to get rid of bed bugs
If bed bugs have a single weakness, it's that their reproduction cycle is slower than most arthropods. By hiring a local bed bug exterminator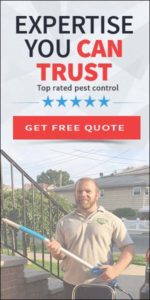 NYC residents will have a top-rated pro who is near by and available to perform multiple intensive treatments to disrupt the bed bugs life cycle and prevent them from reproducing.Instead of panicking and throwing out upholstered items, clothing, furniture, and other valuable objects speak to our experts about scheduling an inspection and available treatment options.
We will eliminate your bed bug infestation.
We've helped people all over NYC by exterminating some of the most difficult bed bug infestations. If you're in Manhattan, Queens, the Bronx, Brooklyn, Staten Island, Westchester County, NY and Nassau County, NY, we're ready to help you defeat bed bugs and get back to healthy, restful sleep. .Call 1-877-410-3259 today to learn more!